Seeing loved ones back in time – After experiencing the 3.11 Great East Japan Earthquake, contemporary artist Tatsuo Miyajima has created a project plan to work with people in Tohoku. LED devices used in the project represent the eternity of life. We ask 3,000 people mainly from the areas affected to set the speed of the LED display to create an artwork.
The artist hopes this work can help people go back in time, to a specific time. It is the 11th of March 2011. It all shook up our values and worldview. We express our sincerest condolences to people who have lost their loved ones and our sympathies to all who were affected.  Nevertheless, people who were not directly affected also had all kinds of thoughts and feelings.
We felt despair, powerlessness, emptiness, anger, and awe to nature at that time.
We appreciated the kindness, bond, and connection at that time.
We believed in friendship, hope, our heart, and its strength at that time.
We swore to make reflection, resolution, and promises at that time.
But bit by bit that moment fades away.
That is why we go back in time, through this work, to that specific moment to see our loved ones.
To find my heart at that time
And to feel others' feelings at that time.
We want to create a place that allows you to meet loved ones again,
And to remember your thoughts and feelings at that time again.
With our "Sea of Time – TOHOKU" project, we hope to create artwork with people who sympathize with the earthquake victims and survivors and want to support them.
Tatsuo Miyajima
I hope

the memories of the earthquake will remain through a project like this as we should not lose disaster awareness. Thank you for allowing me to participate in it. (36, Female)

I wanted to face the earthquake disaster through art. (41, Male)

I have always loved the ocean, still now after the earthquake. I think many people do. I will probably burst into tears when the work is completed. (37, Female)

I remember mostly painful memories, but if we can create a cheerful and beautiful work through this project, our past won't fade away and we can pass it on to future generations. (Male)

I set the LED count speed to 25. This is the number of years I spent in my hometown. Ogatsu area in Ishinomaki City is not what it used to be anymore, but it still has the smell of the sea as it used to be. I will close my eyes and reflect on my past 25 years. (35, Male)

The more time passes, the longer it will take for our hearts to reach there. I will keep appreciating nature in Tohoku and cheering its warm-hearted people up. (43, Female)
We are looking for a place near the Pacific Ocean, with a sea view for the work to be installed. 
We aim to complete in 2027, the 10th anniversary of the project.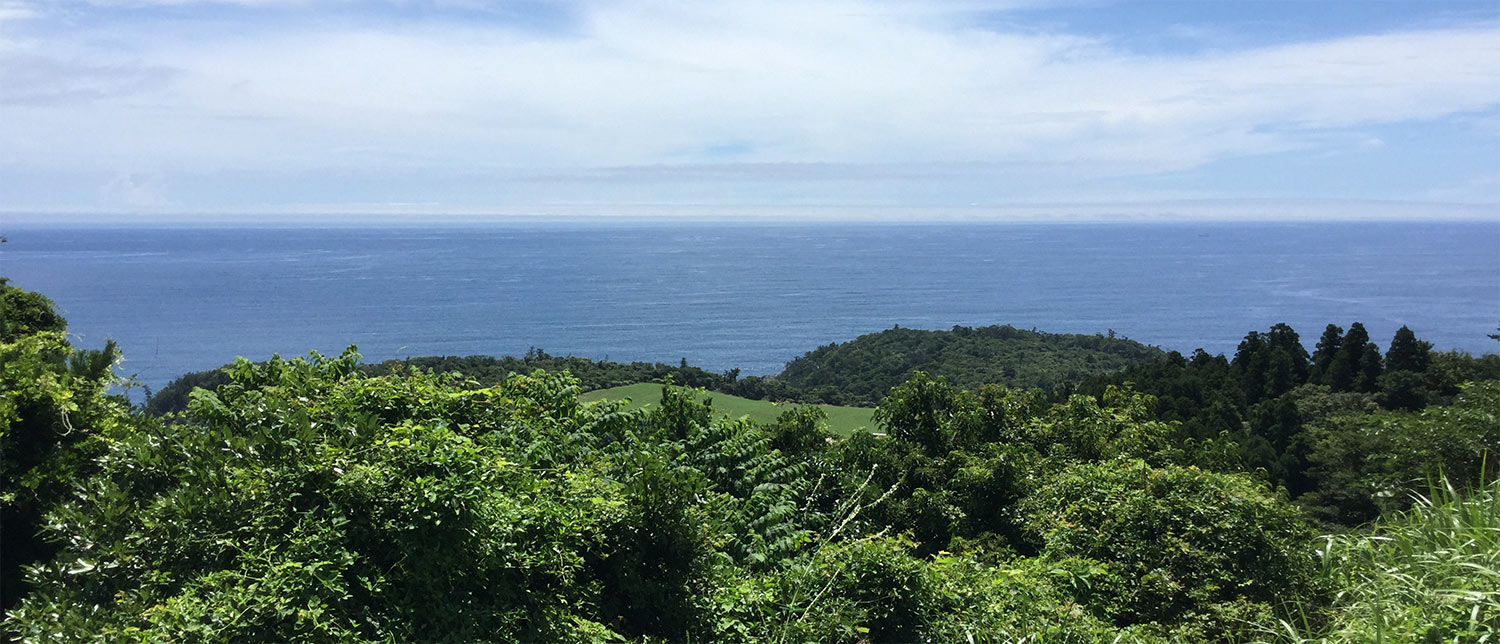 We would like to express our deepest gratitude to many for supporting us through crowdfunding in 2017 and 2018. The artist himself has provided funds as much as possible from his savings, however, we still need to get funding for the project.
Breakdown of the costs is as follows:
1. LED display manufacturing + waterproof expenses: \18,000/piece x 3,000 = \54million
2. Cost of land for installing the work
3. Cost of building an exhibition space for the work
Thank you all for your continued support.
Artist Profile
MIYAJIMA Tatsuo (Contemporary Artist, 2006-2016 Vice President of Kyoto University of the Arts and Tohoku University of Art and Design)
Received a Master's Degree from the Graduate School of Fine Arts, Tokyo University of the Arts in 1986.
He was invited to the Aperto section of the Venice Biennale in 1988 and his work with digital numbers drew international attention. His works have been shown in many domestic and international exhibitions since then, more than 250 locations in 30 countries. Won the University of Geneva competition in 1993. Received a Contemporary Art Foundation Artist Award and an honorary doctorate from the London Institute in 1998.  One of the most well-known works is "Mega Death." He also initiated and has been enthusiastically engaged in the "Revive Time – Kaki Tree Project" to deliver saplings from the A-bombed Kaki (persimmon) tree in Nagasaki and encourage children around the globe to take care of them. 
Tatsuo Miyajima Website: http://tatsuomiyajima.com/ 
"Revive Time – Kaki Tree Project":http://kakitreeproject.com/